Welcome to Mountain Laurel Jerseys' Ordering Website
11 Little Mtn Rd, Trout Lake, WA.  98650 (509)395-2040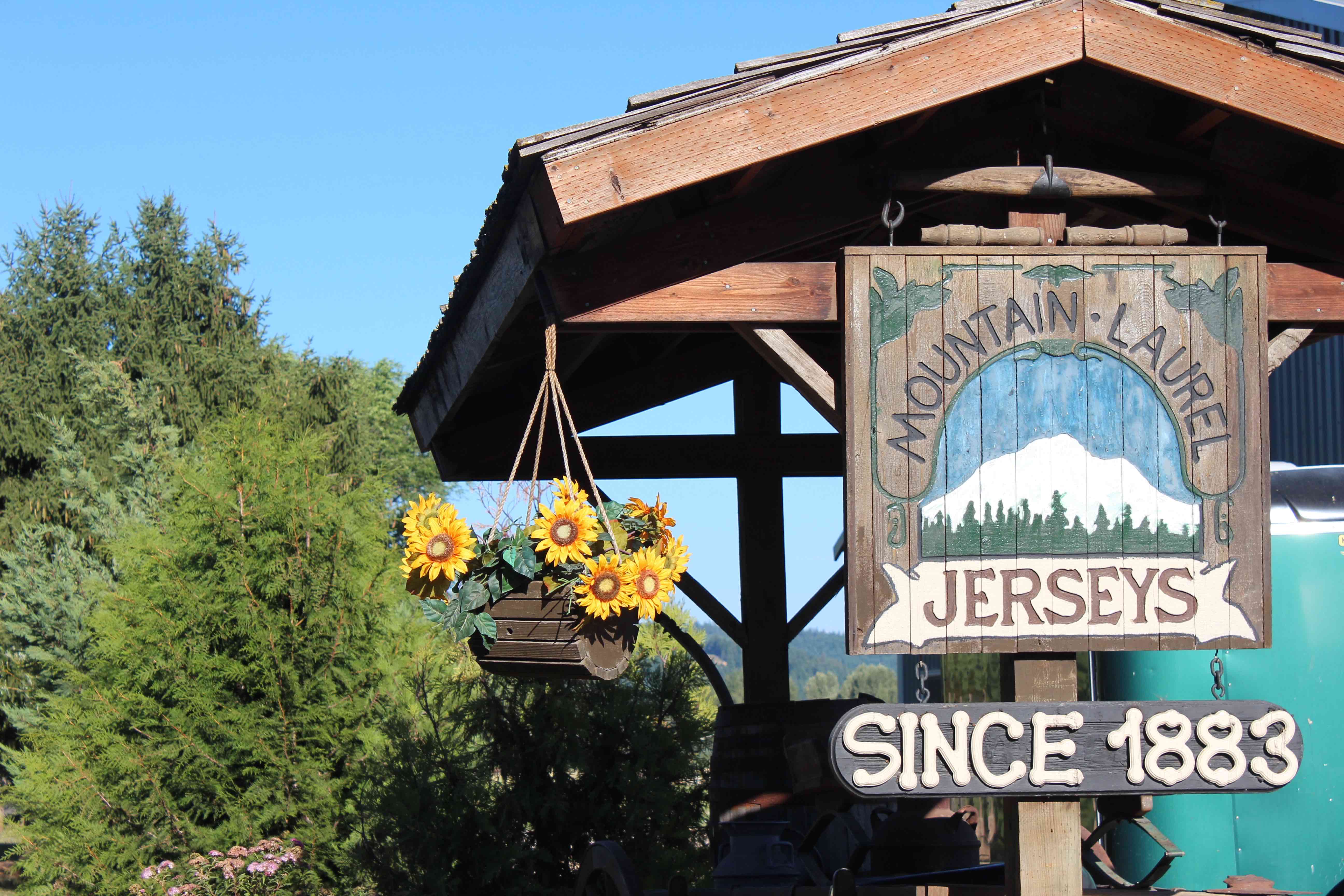 We are the Pearsons. It is our pleasure to farm in the beautiful Trout Lake Valley and provide families with nourishing food.  
Nestled at the foot of Mt. Adams, this valley, with it's cascading streams and rich soils is a vibrant environment for life.  Our animals enjoy the grass that grows abundantly and the fresh mountain air.
Take a look at our products.  We deliver weekly in the Gorge area and Vancouver.  We look forward to serving you and supplying you with food that's good and good for you!
---
 
Raw Milk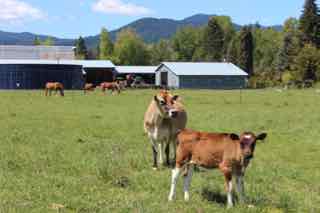 Our milk is certified organic and 100% grass fed.  We love our small herd of Jersey cows.  It's wonderful to have the option to sell raw milk in Washington State.  We work together with our Dept. of Agriculture to ensure that the milk is pure and the cows are healthy.  Monthly milk samples are analysed, our facility is inspected regularly, and every cow is tested yearly.
You can order from our inventory at any time if you want to come to the farm to pickup your order.  Just place your order and we'll contact you to arrange a pickup time. 
  Not ready to order?  Be sure to Join Our Newsletter so we can let you know about events & specials! 

Neighborhood Delivery
We have a Neighborhood Delivery system.  For more information on that, please don't hesitate to contact us.  If you have a group in our region interested in obtaining quality milk and meat we would love to serve you.
Product Availability
To see the products we have available at this moment, simply click on any product categories to the left.  Quantities are limited to what you see.  As orders are placed, the quantities go down instantly.  We update the inventory as new foods become available. 
There is no minimum order size.  You can order anything you see listed.
We Appreciate Your Business
Thank you for supporting your local farmers!  We love the relationships that form as we work together.